Site Assessment - a free service from Airtec®
Want to know how an air humidifying system might help to minimize downtime and give you our recommendations?
By doing a thorough investigation of your facilities we will be able to determine the requirements for humidity control, based on an evaluation of the facilities, the processes, products, machines and workstations as well as air exhaust and ventilation.
This leads us to give you a free recommendation for an optimized humidity solution. We encourage you to obtain quotations for an air humidifying solution from more than one supplier, making it easier for you to make your final decision.
An Airtec® site assessment consists of three steps:

Step 1: Capacity requirement
First, we investigate the capacity requirements of your production facilities and its individual zones and areas. This fundamental baseline must be established to determine the correct water supplement.
Being as accurate as possible at this stage enables us to determine the optimum functionality of an air humidifying system in your production and will make it easier to arrive at a precise cost of both installation and solution.
To determine the required water capacity, the following data is necessary:
Mollier's IX diagram provides a conclusion for the required water supplement measured in g/kg air
Air flow. Extraction m3/h, air recirculated, loss in filter system. Fresh air supply m3/h.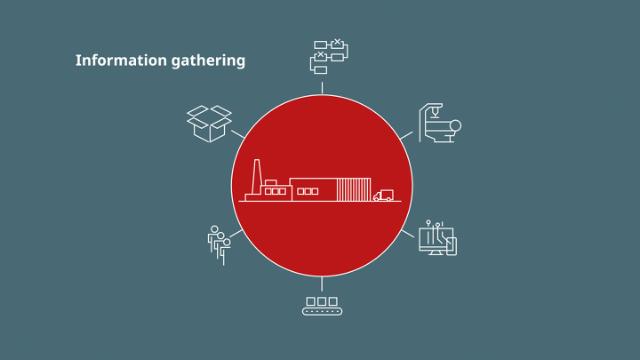 Step 2: Information gathering
Secondly, we obtain as much knowledge as possible regarding the processes, products and people as well as exhaust air flow and ventilation to integrate all relevant aspects into the design of a humidity solutions.
We do this in close interaction with the customer in order to obtain as much knowledge as possible about production processes, equipment and so forth.
Our information gathering process covers:
machine layout, product flow, walkways, air exhaust, workstations for people
the characteristics and sensitivity to low humidity of your products or raw materials
on-site problems relating to air humidity such as static electricity, dehydration, airborne dust and high temperatures

Step 3: Systems recommendations
We determine the best way to integrate an air humidifying solution in your facility. Here, key criteria are reliability, lifetime, access, comfort zones, service requirements and optimized productivity.
Recommendations for water treatment, pump/control and atomizers
2D layout design and 3D principle diagram