Air humidifying technology improves productivity and well-being - even in unusual environments
High-pressure air humidifying solutions are typically used in production facilities and in commercial buildings. But we have designed and installed solutions in some unusual places, as well. Throw us a challenge and see what we can do.
Generally speaking, Airtec® solutions can help create a productive environment in any place or situation where you can encounter issues related to airborne dust, static electricity, desiccation and excess heat. Air humidification technology from Airtec® is used in cruise ships to cool outdoor areas using the adiabatic cooling effect. In zoos and botanical gardens, we help raise air humidity to levels that are perfectly suited to tropical plants and animals.
In other cases, our air humidifying systems have been employed to create visual effects – for instance in theme parks in need of a fire-breathing dragon or a steaming witch's cauldron. In sports arenas, our solutions are used both to generate cooling and to give a dramatic effect by creating a smoke screen entirely from water mist.
Everywhere humidity control is an issue, our specialized knowledge and decades of experience can come into play, getting you closer to a perfect, seamlessly integrated solution.
Our expertise is no further away than an email or a phone call.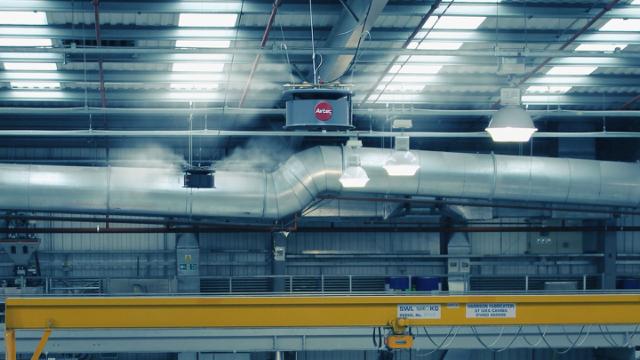 Contact us today and find out more
If you would like to learn more about how an Airtec humidity solution can help improve your working environment, just fill in the form and we will get back to you shortly.